Grease Trap Cleaning Services in Des Moines, IA
Don't Forget about our Hand-washing stations and hand sanitizer stands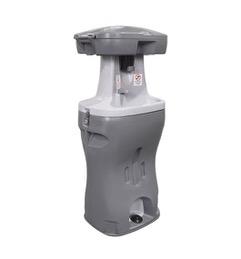 The Bravo
The Bravo is a two-station portable sink that features two soap dispensers, four paper towel dispensers, and hands-free, foot-pump operation. With a freshwater capacity of 22 gallons and gray water capacity of 24 gallons, the Bravo provides nearly 350 uses without refilling. Moving the sink is simple thanks to its compact and innovative design. It will easily fit inside most portable restrooms for transport, and its built-in lift handles make it simple to maneuver and place.
The Bravo is the perfect handwashing solution for outdoor gatherings where indoor plumbing isn't available.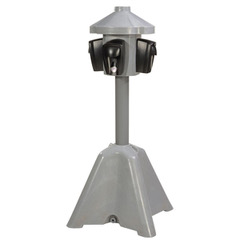 The Sani-Stand Hand Sanitizer Dispensor
The Sani-Stand Hand Sanitizer Dispenser Station provides 4-sided access to sanitizer dispensers. Suitable for display in hospitals, offices, schools, supermarkets, and in a variety of environments wherever people gather – restaurants, fitness centers, warehouses, food service locations, petting zoos, construction sites, or other indoor venues such as festivals, etc… where hand washing is not available – the Sani-Stand Hand Sanitizer Dispenser Station is literally a perfect fit. This dispenser stand is lightweight and easy to transport from one location to another, and the base can be filled with water or sand to provide additional stability.
Have a busy restaurant or venue?
Let us help you keep the place smelling fresh and your operations moving smooth. Give us a call to get that grease trap cleaned out and keep your place smelling fresh.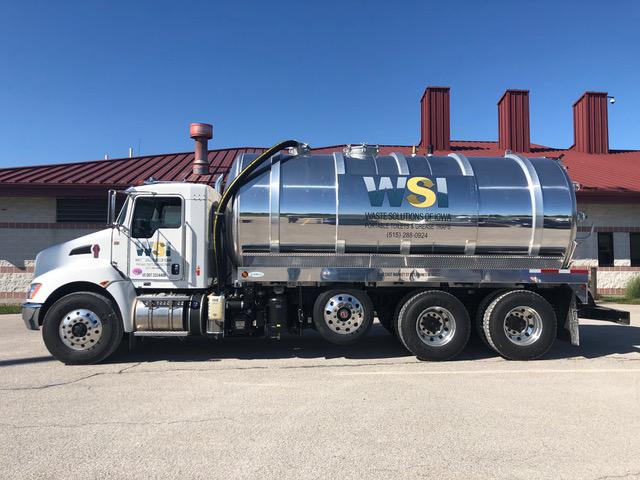 Understanding Grease Removal And the 25% Rule
Serving Central Iowa for 25 Years
Make one call instead of three
Ask us about discounts for bundled services
SIMPLIFY ACCOUNTS PAYABLE
One bill, multiple services